Description
This powerful product contains very potent enzyme actives that will block Melanin-a pigment that gives your eyes,hair and skin color.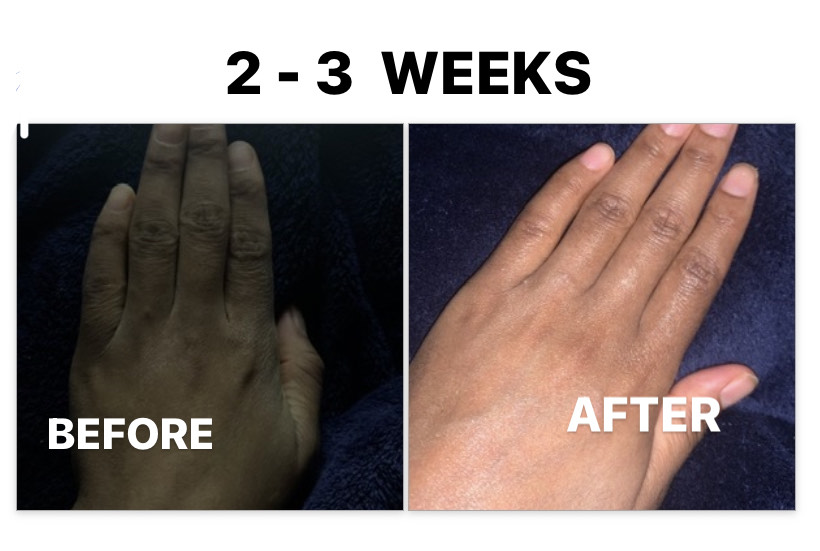 Potent Enzymes- The product targets tyrosinase,hence, resulting in stable bright, even tone, smooth complexion.
Proprietary Blend Herbal Potent Infusion-
INGREDIENTS:
Proprietary Herbal Blend of Phenylpropanoids, Alpha Arbutin, Beta Arbutin, Bearberry Extract, Strawberry Extract, Mulberry Extract,
Kojic Acid, Lactic Acid,Tranexamic Acid, Malic Acid, Yeast Extract, Hydroxy-cinnamic,Ellagic Acid, Fruit Acids, Sugar Acids, Coumaric Acid, Ferulic Acid,Caffeic Acid, Reinoic Acid, Niacin, Hyaluronic Acid, Lemon Peel, and Milk.
Your skin pigment melanin and its distribution are the main factors responsible for skin color. The enzyme tyrosinase, which is involved in the biosynthesis of melanin, is the main target when it comes to influencing skin color tone.
*****************************************************************************************************PROCESSING TIME- 5 TO 9DAYS
SHIPPING: YOU WILL PAY FOR SHIPPING WHEN PRODUCT IS READY TO SHIP- the current shipping price is just an initial price set at default.*******